The Doctors
Dr. Dwayne Engelbrecht, D.C.

Dr. Dwayne Engelbrecht provides chiropractic services in Palmer, Alaska. At Arctic Chiropractic Palmer, we are dedicated to helping you achieve your wellness objectives. All of our doctors are committed to bringing you better health and a better way of life. Call us today to book an appointment
---
Corey Modrell, D.C., C.C.S.P
Dr. Corey Modrell was born and raised in Northwest Iowa. He owned and operated his own chiropractic office in Montrose, Colorado for 7 years before moving to Palmer in September of 2013 to join the team at Arctic Chiropractic. Dr. Modrell also taught Anatomy and Physiology and Human Biology for Colorado Mesa University while in Colorado. He was named Colorado's Rising Star Chiropractor of the Year in 2010. He is a Certified Chiropractic Sports Physician (CCSP) and currently the team Chiropractor for the Palmer highschool wrestling team.
---
Dr. Zack Richards, DC
Dr. Zack Richards
---
Dr. Rich Woolley, DC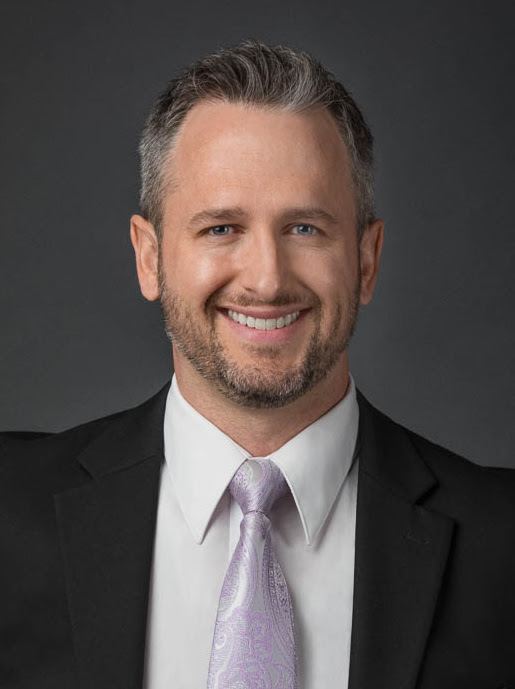 Dr. Rich Woolley became interested in sports medicine and chiropractic after suffering for years with chronic low back pain as a teenager and young adult. He began his studies as an undergraduate and received his Bachelors in Athletic Training from BYU, gaining experience working with various sports injuries and athletics. He then attended Logan University, in Missouri, earning a Masters in Sports Science and Rehabilitation and a Doctorate of Chiropractic.
Dr. Woolley recognizes the need of utilizing multiple treatment approaches in the conservative management of pain. He is certified in trigger point dry needling and is an assistant dry needling instructor with Myopain Seminars. He has completed continuing education in the diagnosis and rehabilitation of low back disorders under Dr. Stuart McGill, a world-renowned lumbar spine biomechanist, and is a certified McGill Method Certified Practitioner. In addition to chiropractic treatment, he frequently utilizes osteopathic manipulative techniques. He enjoys helping people live a more functional, pain free life.
In his free time, Dr. Woolley enjoys spending time with his family and exploring Alaska. He is passionate about strength training and general fitness and is a strong believer in gaining and maintaining strength and fitness in a way that builds physical capacity and injury resilience through all stages of life. He loves a rough and tumble Alaska hunting adventure, downhill skiing, mountain biking, and fishing.
---
Dr. Todd Phillips, DPT, OCS, CSCS

Dr. Todd Phillips PT, DPT, CSCS is one of our Physical Therapists at Arctic Rehabilitation and Physical Therapy. He graduated from Shippensburg University where he studied exercise science and competed on the track and field team as a 400m specialist. Todd earned his Doctorate of Physical Therapy from the University of Maryland, Baltimore in 2014 and has focused on orthopedic and sports rehabilitation. He is a certified strength and conditioning specialist and is certified in dry needling for trigger point release. During his free time, Todd enjoys being outdoors, running, hiking, mountain biking and snowboarding.
---
Rick Jahn LAc, Functional Practitioner
Rick Jahn M.T.O.M, Dipl O.M.,DOM (FL) LAc (AK) is our new Arctic Chiropractic and Physical Therapies Acupuncturist and Functional Nutrition therapist. Rick completed his education and studies at the International Institute of Chinese Medicine and had the opportunity to intern at hospitals in China. He enjoyed China so much that after graduating in 2001, he returned to further his studies. Seeing a need in clinic for nutritional support, Rick studied Functional nutrition under several different teachers broadening his knowledge on the subject. He has worked in a variety of settings from cruise ships to traditional clinical settings. To fulfill his sense for adventure, Rick and his family relocated from Florida to our wonderful home, Alaska. He enjoys martial arts, being outdoors, spending time exploring the area, and spending quality time with his family.
---
Dr. Amy Porter, PT, DPT





Amy Porter PT, DPT is our newest Physical Therapist, she joined our team April of 2019. She graduated from Louisiana State University where she studied Kinesiology and competed on the LSU women's soccer team. Amy earned her Doctorate of Physical Therapy from the University of St Augustine for Health Sciences in Austin, Texas in 2016 and worked as a traveling physical therapist in multiple orthopedic rehabilitation clinics across the country. After three years of traveling, Amy finally decided to settle in Palmer, Alaska to fulfill her desire for endless outdoor adventures. Amy is certified in dry needling for trigger point release. During her free time, Amy enjoys running her Weimaraner, traveling, hiking, backpacking, kayaking and skiing.